Help
Academic Repository is a tool that stores and maintains the production of knowledge generated by academics and researchers from the University of Chile, and can increase its dissemination among national and international academic community.
A simple web interface allows depositing magazine articles, digital books, thesis papers, papers, teaching materials, presentations, lecture notes, technical reports, artwork, images or other works in any format presentation.
The organization of Academic Repository is Faculties or institutions within and by departments or units and type of material.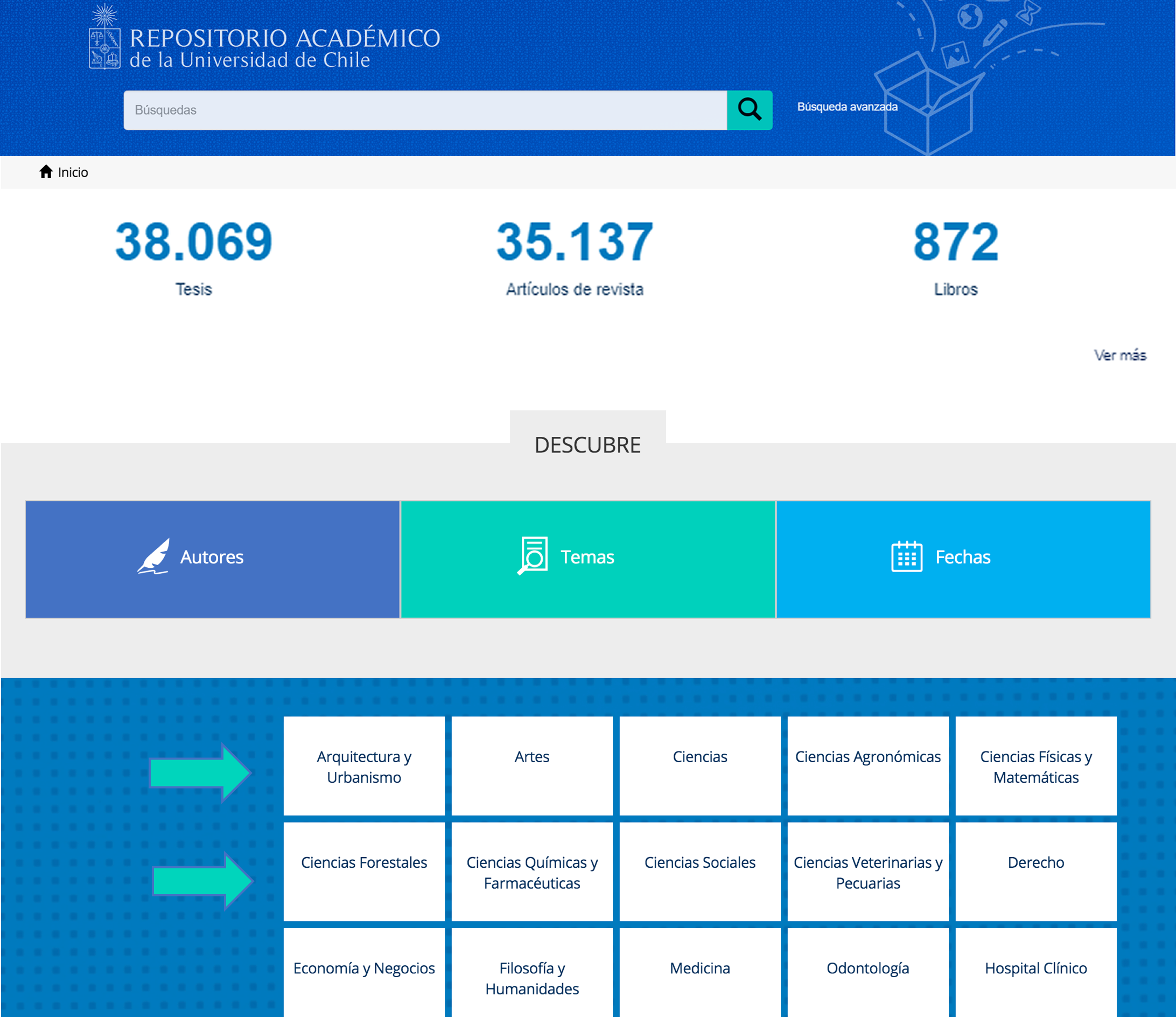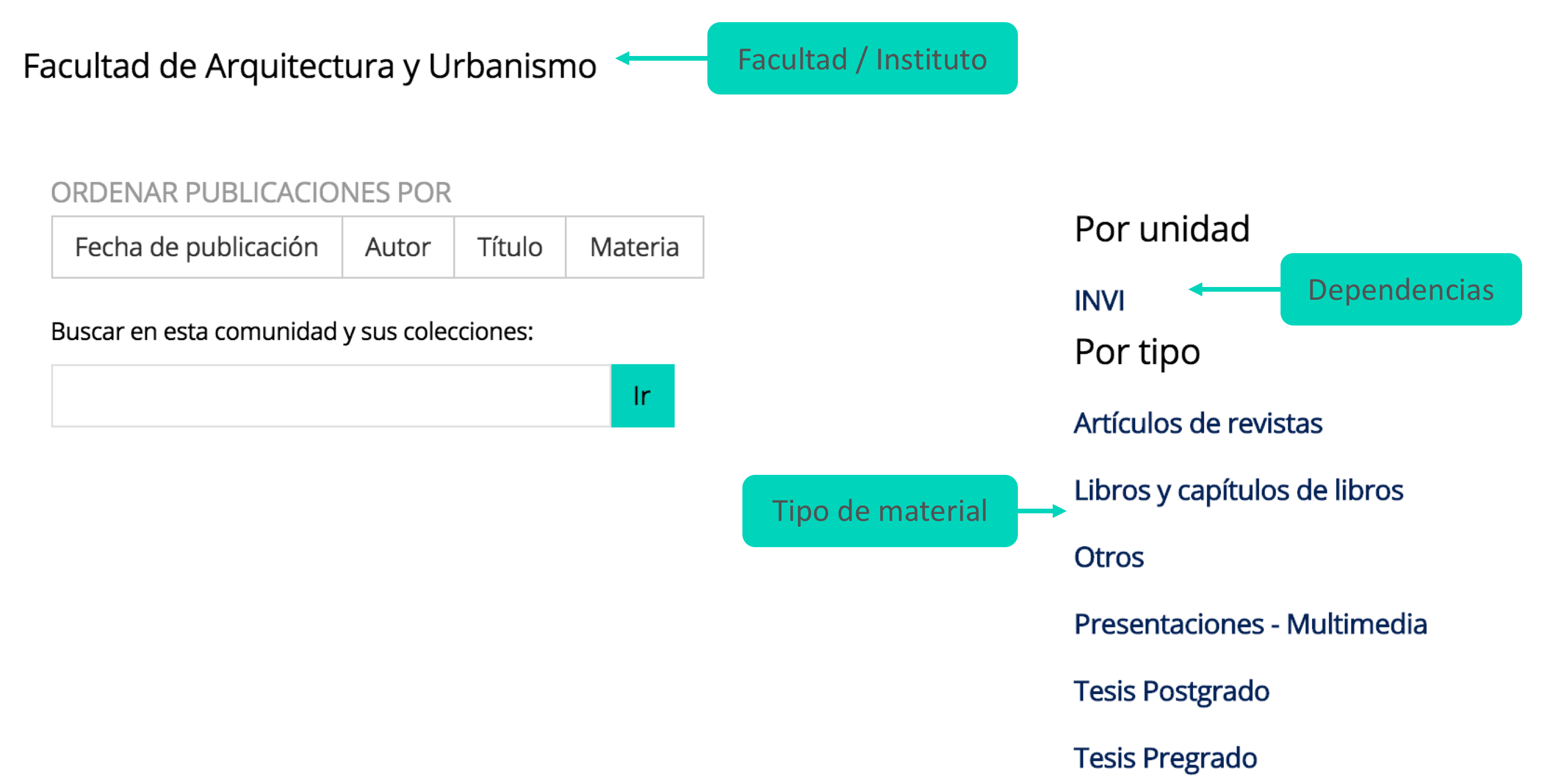 Navigation
Allows, search, check the entire contents of the repository: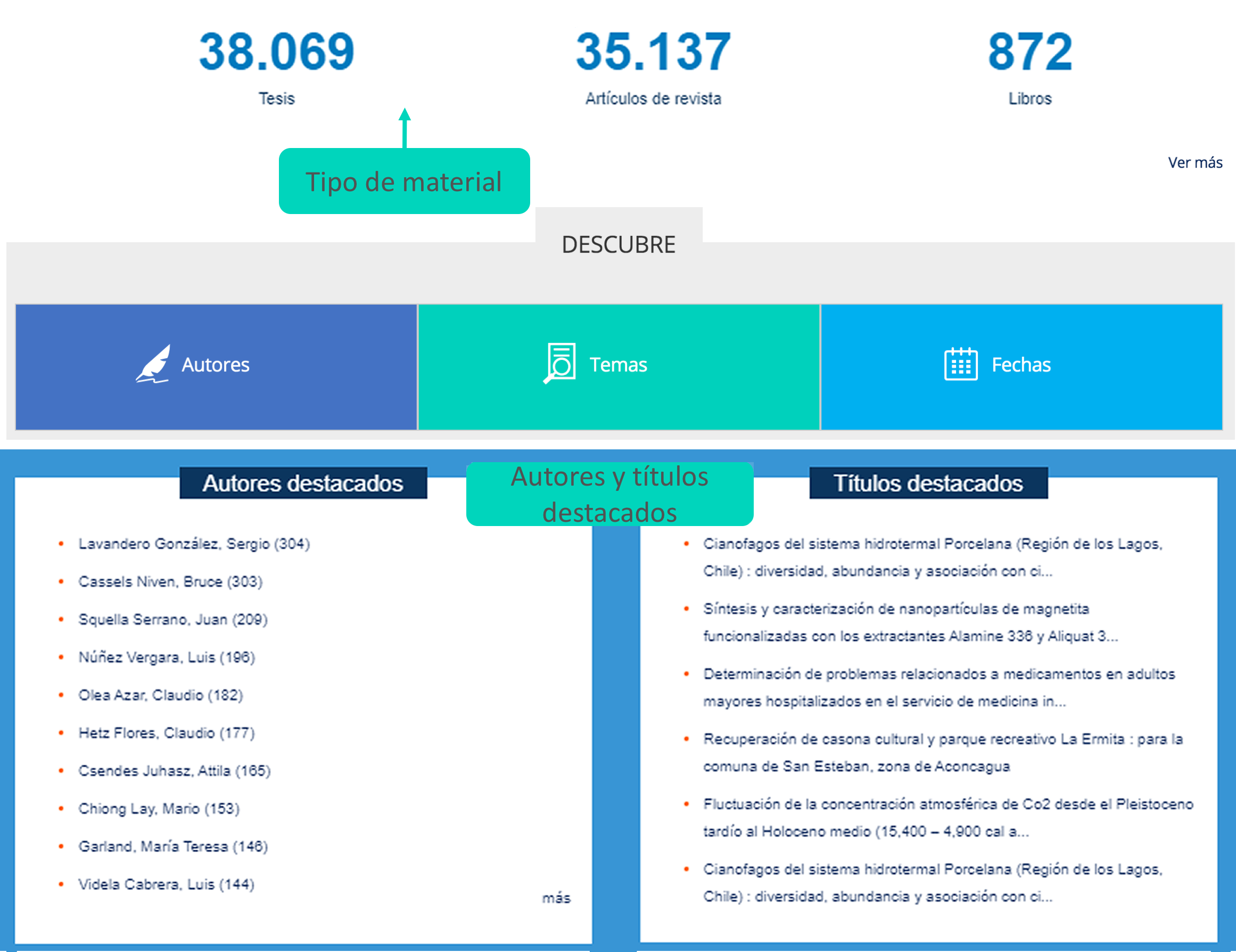 To search the repository, use the search windows that appear on the home page of our site.

You can also use advanced search and incorporate more search parameters.

For additional help
For additional help on using the Repository Academic and ask questions about this specific site, please contact the Academic Repository Manager: repositorio@uchile.cl